Indogvind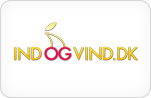 Indogvind.dk is our flagship brand in the Danish market. We were one of the first to receive a license in the competitive market and used it to our fully advantage in gaining market penetration and exposure. With a variety of over 150 unique instant win games, our brand is a true leader in its field.
Being part of the prestige group of licensed brands, we assure our players that indogvind is secure and reliable site to play in. We also offer 24/7 Danish support and special promotions to all types of players.
Our partners share part of an exciting launch of a new brand in a strong market.
CPA* (per depositing player)
Competitive rates
CPL* (per registering player)
Competitive rates
* Depends on various factors